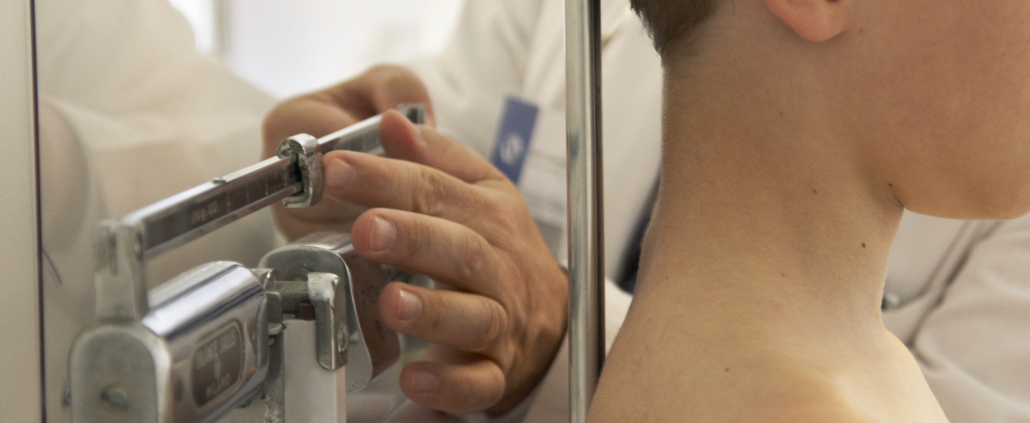 The study Polish Adaptation of the Italian Spine Youth Quality of Life Questionnaire has just been published (Edyta Kinel, Krzysztof Korbel, Piotr Janusz, Mateusz Kozinoga, Dariusz Czaprowski, Thomas Kotwicki), developed by the University of Medical Science of Poznan and from Olsztyn University, Bydgoska for the adaptation of our Italian Spine Youth Quality of Life Questionnaire (ISYQOL) into Polish (ISYQOL-PL).

Recall that ISYQOL is the questionnaire developed by Isico that measures the health-related quality of life of adolescents with spinal deformities and has proved particularly appropriate in patients with adolescent idiopathic scoliosis (AIS) not treated surgically.
The questionnaire is available for free online on a dedicated website, where you can also find the English and Polish versions of the questionnaire:   https://www.isyqol.org
The study aimed to carry on the process of the cultural adaptation of the Italian Spine Youth Quality of Life Questionnaire (ISYQOL) into Polish (ISYQOL-PL). The prior hypothesis was: the ISYQOL-PL questionnaire is reliable and appropriate for adolescents with a spinal deformity. Fifty-six adolescents (mean age 13.8 ± 1.9) were enrolled.
The ISYQOL questionnaire is based on patients' concerns and has been shown to be particularly appropriate in AIS and SJK patients undergoing non-surgical management. The ISYQOL is a 20 items questionnaire. The process of the cross-cultural adaptation of the ISYQOL-PL was performed following the guidelines set up by the International Quality of Life Assessment (IQOLA). The implementation of this method includes the following steps: forward translation, back-translation and expert panel, pre-testing and cognitive interviewing, development of the final version. The total sample size was decided based on previous recommendations for validation studies.
What about study's conclusions? "The ISYQOL-PL is a brief and practical tool for quantifying HRQoL in adolescents with a spine deformity – comments the coordinator of the study, the spine surgeon Dr. Tomasz Kotwicki from the Department of Spine Disorders and Pediatric Orthopedics –  Filling in the questionnaire takes less than 10 minutes to be completed. The ISYQOL-PL questionnaire is reliable and can be used in adolescents with spinal deformities". 
Full text available here: https://pubmed.ncbi.nlm.nih.gov/34066225/
https://en.isico.it/wp-content/uploads/2021/06/ISICO-17.5.2010-74-1030x774-1.jpg
774
1030
Utenza Editor
http://en2019.isico.it/wp-content/uploads/2019/11/logo-300x91.png
Utenza Editor
2021-06-15 10:54:26
2021-06-15 13:55:07
ISYQOL: Polish adaptation study published