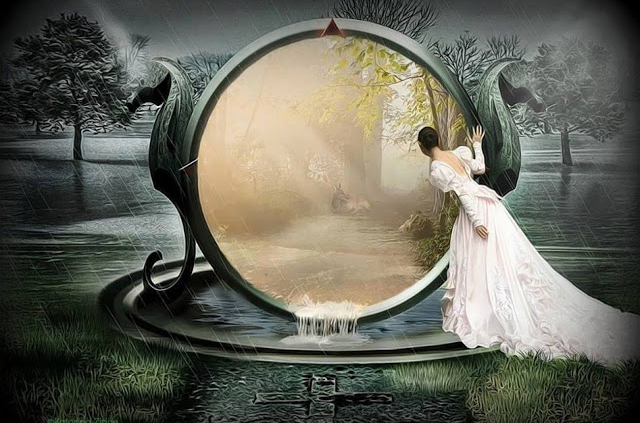 We are all critical when we look at ourselves in the mirror, and we tend to focus on and analyse the smallest detail, to the point that we sometimes get quite worked up about perceived flaws or defects that others probably don't even notice.
This also applies to curves and asymmetries due to conditions like scoliosis. Indeed, to a young scoliosis patient these changes can appear extremely prominent, even when their friends and relatives insist that they can't see anything wrong with the youngster's back.
First of all, a brief preliminary remark. As part of scoliosis treatment, it is crucial to consider the appearance of the patient's back.
This is not only because improving its overall aesthetics is one of the aims of the treatment (Negrini et al., 2018), but also because any change in its appearance, major or minor, can have a considerable psychological impact on the individual in question.
Of course, the way we see our own body and other people's bodies is highly subjective, and aspects of our own body that bother us might not be the same aspects other people notice.
"For some scoliosis patients, the presence of asymmetries of the waist or shoulder blades, or a hump, will be an unbearable problem, whereas other patients may be quite unconcerned about them" says Dr Irene Ferrario, Isico psychologist. "And this can be entirely independent of objective clinical assessments; it may depend on the individual's mood at the time, or on how much importance is attached to physical appearance in a given setting".
Sometimes, patients' concerns about their appearance become disproportionate, turning into actual fixations that lead to them pouring far too much time and mental energy into working out how they can conceal their perceived defects.
"Having said that, minimising the patient's concerns or trying to convince them that they don't have any defects can, in some cases, be counterproductive" warns Ferrario. "Indeed, in the most severe cases, trying to appeal to reason to dispel concerns only has the effect of losing you the patient's trust."
Why seek psychological support
Therefore, it is advisable to seek help from a psychologist or psychotherapist in these cases. Unfortunately, many patients are reluctant to take this step as they remain convinced that removing the physical defect is the only way to resolve the problem and feel better. 
This is why scoliosis treatment must also address psychological needs to be effective.
On the one hand, specialists need to understand their patients' distress and show them that they recognise the reasons for it. Once it is clear that a patient feels heard and understood, the therapist should then gradually and cautiously begin the process of formulating and presenting other possible reasons for the distress, helping the patient to know where it comes from and how it can be impacted by their environment and the people around them.   
"When we look at ourselves in a photo or in the mirror, we think we are seeing exactly what other people see when they look at us," says Dr Ferrario, "but our eye is well trained to focus on the things we do not like about ourselves and thus to play on our insecurities. Whereas others see us as a whole and do not to dwell so much on specific details, we tend to analyse ourselves in minute detail, and our attention is always immediately drawn to the particular thing we are uncomfortable with."
The main objective of psychological counselling, therefore, is to reduce, as much as possible, the discrepancy between the way we would like others to see us (our ideal self), how we think others should see us (self-guide), and how others see us (our real self).
"The course of treatment we do with our patients aims to help them rebuild their body image by encouraging greater awareness of their strengths and weaknesses" Dr Ferrario concludes. "Gradually, over time, patients manage to internalise this new image and eventually form a more realistic view of themselves. Patients also become more accepting of the aspects of their body that they used to see in a negative light".
https://en.isico.it/wp-content/uploads/2022/01/Ragazza_Principessa-davanti-a-grande-Specchio-Grande.jpg
457
640
Utenza Editor
http://en2019.isico.it/wp-content/uploads/2019/11/logo-300x91.png
Utenza Editor
2022-01-18 10:58:51
2022-01-21 09:52:10
Scoliosis in the mirror: aesthetic concerns and psychological support