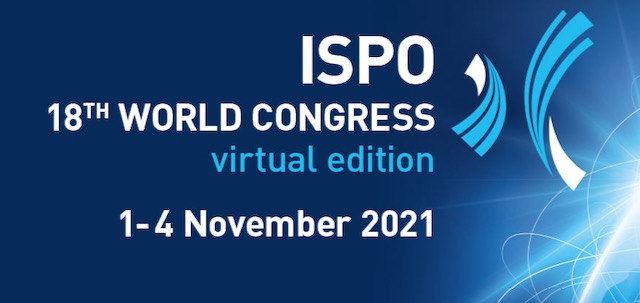 The theme of the international online conference of the International Society for Prosthetics and Orthotics (ISPO), scheduled from 1 to 4 November will be "Digital Transformation in an Evolving World": the World Congress will explore how digital transformation affects all aspects of using and working with assistive technology, from booking a clinic appointment and electronic health records to computer-aided design, microprocessor-controlled prostheses or orthoses, or video conferencing and social media.
 During the event, Prof.Stefano Negrini, Scientific Director of Isico, will present one poster, Modular Effective as Custom-Made. A Matched Case-Control Study of Modular Italian MI-brace vs Very-Rigid Sforzesco Brace in AIS" and two oral presentations "Introducing Pelvis Semi-Rigid Material does not change Short-Term Very-Rigid Sforzesco Brace Results. A Matched Case-Control Study in AIS" and "Reducing the Pelvis Constriction Changes the Sagittal Plane. A Retrospective Case-Control Study of Free Pelvis vs Classical Very-Rigid Sforzesco Braces". 
Furthermore, Prof. Negrini will also hold a workshop on November 2nd on Innovations in the Design of Hard Rigid Braces for Adolescent Idiopathic Scoliosis Treatment in collaboration with Guerrino Rosellini and Fabrizio Tessadri of the orthotist's shops ITOP and Orthotecnica.
https://en.isico.it/wp-content/uploads/2021/10/233196654_4437304712992515_3336256531728672534_n-1.jpeg
303
640
Utenza Editor
http://en2019.isico.it/wp-content/uploads/2019/11/logo-300x91.png
Utenza Editor
2021-10-14 18:45:49
2021-10-25 10:44:59
Digital Transformation at ISPO: Isico is there