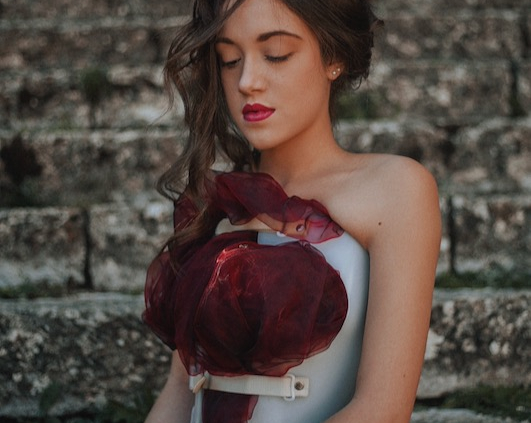 How effective is a personalised scoliosis treatment, which means a treatment supported by clinical experience combined with available scientific evidence on risk factors; based on the specific therapeutic objective; and adapted to the patient's particular needs to encourage compliance? In other words, how effective is the treatment approach adopted by Isico compared with a simplified protocol based on a single, standardised type of brace and a set number of brace-wearing hours?
According to our study A Pragmatic Benchmarking Study of an Evidence-Based Personalised Approach in 1938 Adolescents with High-Risk Idiopathic Scoliosis, just published in the Journal of Clinical Medicine (link), the answer is hugely effective!
Our study, featuring a retrospective observation of a prospective database, includes nearly 2000 patients from our centre, recruited between 2004 and 2017, and is therefore the largest on conservative treatment of scoliosis in the current literature.
The evidence-based personalised approach (EBPA) for idiopathic scoliosis in adolescents (AIS), routinely adopted in clinical practice by Isico, was compared with data from existing randomised controlled trials (RCTs), as paradigms of single treatments, to verify EBPA efficacy and burdensomeness in high-risk AIS.
"We compared the results recorded by Isico, in terms of the probability of avoiding surgery, with those of two randomised studies: one conducted using SpineCor® the other based on the use of a rigid brace", explains Prof. Stefano Negrini, scientific director of Isico and first author of the study.
"We found that an evidence-based and personalised approach like ours yielded far better results than standardised treatments where strict protocols are followed. This is because it combines evidence with physician expertise and consideration of the patient's preferences. At Isico, every patient follows a unique and personalised treatment pathway, both in terms of the brace chosen — other centres instead tend to offer only the one they are most familiar with —, but also in terms of the dosing of the treatment (brace-wearing time): in short, we offer an "à la carte" approach that allows us to find exactly the right balance, for the patient, between a series of factors and considerations: the degree of invasiveness, the risk of progression, and the mutually agreed goals of the treatment. In this way, in line with the great importance nowadays attached to patient-centred care, it might be decided that the treatment should be only as burdensome as is strictly necessary, or as burdensome as the patient is willing to accept. Throughout, the patient is involved in the therapeutic decision-making process and also made to feel he/she is actively contributing to the pursuit of the final goal of treatment. All this is achieved in a stepwise manner, in such a way as to ensure we provide the most effective treatment with the lowest impact."
To ensure informed and shared decisions, the treating physician systematically informed the participants about their clinical and aesthetic condition, their progression risk, and the significance of Cobb angle thresholds (30° and 50°) and how these could influence their health and possible results. We discussed alternatives: to either reduce the burdensomeness of the treatment or increase the probability of success.
In short, greater patient involvement was found to lead to greater compliance and better results, which is exactly what was shown by another study published by our group several years ago entitled Adolescent Idiopathic Bracing Success Rates Influenced by Time in Brace: Comparative Effectiveness Analysis of the BrAIST and ISICO Cohorts.
"Back then, in that study, which compared our findings with those of the "BrAIST" randomised multicentre study by Lori Dolan and Stuart Weinstein, we were already showing that Isico treatment works better", Prof. Negrini goes on. "Indeed, it reduced the rate of recourse to surgery to a third of that recorded in the American study: this is because Isico patients, adhering to the prescribed treatment, wear their brace for a far greater number of hours. And now, this latest, pragmatic, observational study of a large prospective cohort benchmarked to published RCTs has shown higher efficacy of EBPA compared with standardised protocols, to the point that only 2 % of our patients had surgery, compared with 28% of those in groups receiving standardised treatment. In addition to being initiated early on and prolonged over time, the treatment delivered by Isico is also carefully personalised based on the severity of the current condition and its risk of progressing. Accordingly, the treatment offered ranges from simple exercises to bracing, with the number of brace-wearing hours per day varying according to need. It is thus a stepwise approach that progresses from observation, through exercises, SpineCor®, rigid and super rigid bracing (at Isico, instead of plaster casts, we use the equally effective Sforzesco brace), and finally to surgery as a last resort. What explains the success of this treatment? Well, the team of experts of course, but above all the trust and cooperation we receive from our young patients and their families".
https://en.isico.it/wp-content/uploads/2021/11/0B5A0926222r.jpeg
640
531
Utenza Editor
http://en2019.isico.it/wp-content/uploads/2019/11/logo-300x91.png
Utenza Editor
2021-11-22 12:44:41
2021-11-26 15:18:46
ISICO evidence-based treatment decided in agreement with patient and family: the best solution