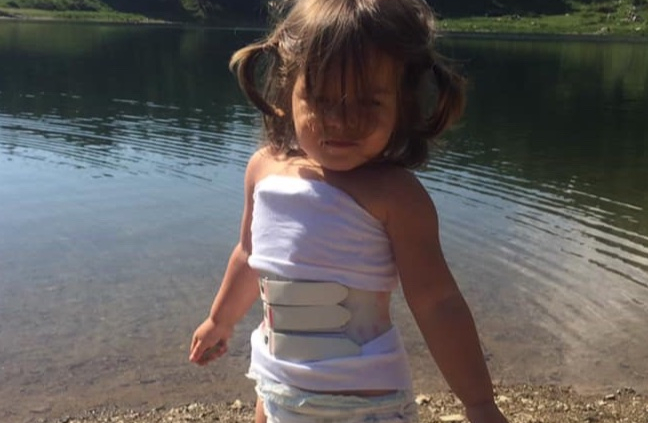 An international project involving clinical centres in 40 countries in the US, Canada, Europe and Asia has just started. Target? A comparison between the use of plaster casts and braces in the treatment of infantile scoliosis.
Isico is one of the centres involved, thus representing Italy, expressly invited given the clinical and research experience gained over the years.

The project manager is Prof. Stuart L. Weinstein, referent Dr Lori A. Dolan, both from the American University of Iowa. The target enrollment is 440 subjects (220 patients and 220 parents). For Isico, the head researcher is Prof. Negrini, while Dr Donzelli is involved as the research referent.

We recall that infantile (early-onset) idiopathic scoliosis (IEOS) is a relatively rare disease affecting 40 out of 100,000 children. Defined as an idiopathic curve measuring > 20 degrees in those less than three years of age, the natural history of IEOS is variable with some curves resolving spontaneously and others quickly progressing to such a degree that severe pulmonary disease and shortened life span may occur. Casting, and less frequently bracing, have been used to treat this condition in hopes of resolving the curve or at least delaying surgical interventions.

The plaster cast is widely used for these early forms of scoliosis, but a plaster requires hospitalization, sedation, and daily handling is much less comfortable for hygiene than a removable brace.

"During the two-year duration of the project, funded by the University of Iowa and The Orthopedic Research and Education Foundation, – explains Dr Donzelli – we will bring between 5 and 10 cases treated at our Institute to research purposes. Isico has several years of experience in the use of braces; our participation will not involve the application of plaster casts; our results will be compared with those of other centres that apply these casts ".
https://en.isico.it/wp-content/uploads/2020/11/a5689b85-f8df-4c52-b2cb-e69eaf4c914c.jpg
518
648
Utenza Editor
http://en2019.isico.it/wp-content/uploads/2019/11/logo-300x91.png
Utenza Editor
2020-11-10 15:13:39
2020-11-10 15:13:41
Isico involved in an international research project: brace versus plaster cast