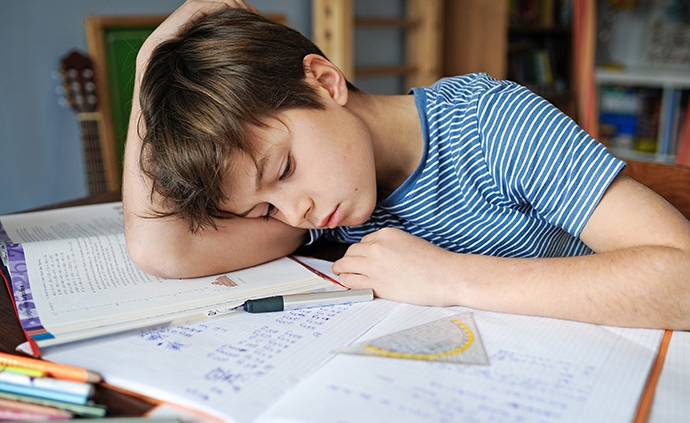 In today's digital age, the incredible exponential curves of technological growth and innovation are increasingly reflected in curves of another kind, namely those affecting our spines, as we assume various odd and unnatural positions when using our electronic devices.
Parents are the first to notice their youngsters' tendency to adopt these awkward and unattractive positions. The most frequent is the hunched back position, where the upper spine, shoulders and head are bent forward in relation to the rest of the body.
Consequently, we now see countless humps like that of Quasimodo, the famous "Hunchback of Notre Dame".
The tendency to slouch or adopt slumped postures is prevalent among the young. Youngsters (and adults too) often assume incorrect postures simply because it is easier and requires less effort.
As a result, they allow the force of gravity to take its toll on their backs without trying to counteract it. 
Some situations, however, require careful assessment, as incorrect postures can sometimes indicate a spinal disorder.
Initially, it is up to parents to check their children's backs, and if they have any doubts at all, they should seek the opinion of expert medical spine specialists.
How do you tell the difference between incorrect posture and a spinal disorder?
If you have the youngster stand in front of you with his/her back exposed and look at him/her sideways on, you should immediately notice the classic shape of the back, created by two natural and opposing curves; starting from the base of the spine and moving upwards, you will see the first, lower curve.
Known as lumbar lordosis, this is a physiological curve in which the lumbar spine appears more anteriorly positioned and concave. Immediately above it, you will see that the dorsal spine instead shows a posterior convex curve.
In normal conditions, these two curves are harmonious and not too pronounced. However, if, on observing the youngster, you notice that one curve is more pronounced or protruding or that both are marked, then this could be a sign of a spinal disorder. In such cases, screening by a qualified professional or a consultation with a specialist spine doctor is strongly recommended.
In the same way, you might notice that the youngster's back appears flat, with the physiological curves barely visible or not visible at all. This profile, too, can indicate the presence of a spinal disorder.
The spinal disorder most commonly associated with the rounded back or hunchback posture is hyperkyphosis, i.e. excessive curvature of the thoracic spine, evident on clinical examination as posterior protrusion of a section of the thoracic spine, often with the protruding vertebrae clearly visible under the skin.
But how can a parent distinguish between incorrect posture and hyperkyphosis, a fairly frequent condition among youngsters?
Incorrect posture is always easily remedied simply by reminding the youngster to stand up straight: indeed, in this case, this action is enough to straighten his/her back completely.
In the presence of a spinal disorder, on the other hand, he/she will show more or less marked stiffness: even when he/she tries to stand up straight, part of the spine will remain curved due to the disease having stiffened his/her back.
Long kyphosis is another frequent vertebral alteration. In this case, the thoracic convexity extends down as far as the lumbar vertebrae, invading the space normally occupied by the upper part of the lumbar lordotic curve: the back, therefore, presents with a long convexity that reaches down to the base of the back.
Dorsal hyperkyphosis and long kyphosis are sometimes caused by Scheuermann disease, which is characterised by a wedge-shaped deformity of the vertebral bodies with anterior thinning of the vertebrae.
This makes it difficult and sometimes impossible for affected youngsters to hold their back straight: as a result, they become curled up like hedgehogs, and unfortunately, their growth exacerbates the vertebral deformity.
Conclusion
Like scoliosis, spinal deformities in the sagittal plane must be diagnosed early to allow timely and effective treatment. Families have the important task of trying to spot spinal disorders instead of simple cases of poor posture. Whenever they are in any doubt, they should always contact a specialist spine doctor for a proper diagnosis and necessary treatment. 
https://en.isico.it/wp-content/uploads/2020/10/compiti-per-casa-figli.jpg
459
690
Utenza Editor
http://en2019.isico.it/wp-content/uploads/2019/11/logo-300x91.png
Utenza Editor
2020-10-14 22:16:27
2022-03-17 17:35:56
My kid is always slouching: bad posture or a medical problem?