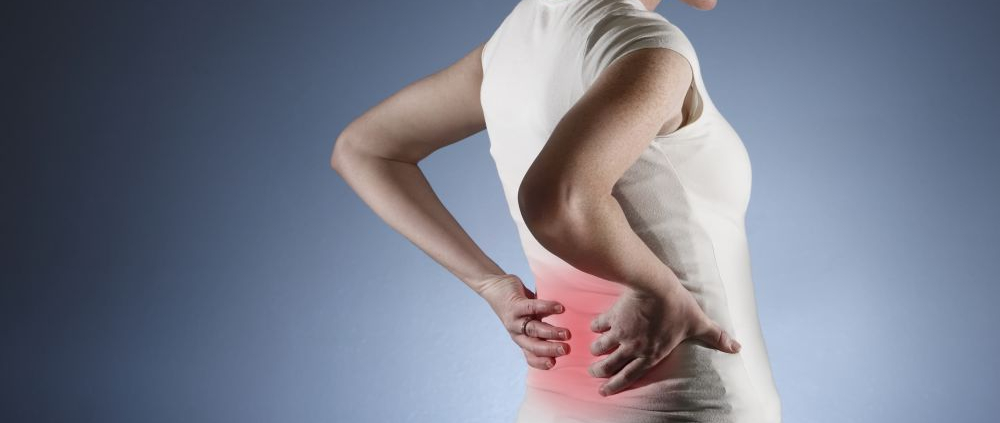 What causes back pain? Well, having a back and two legs to begin with! That's right! As humans, we have one particular body part that is always going to be more exposed than the others to the risk of discomfort and overloading. And that body part is the spine.
You have probably sometimes wondered why certain people who do heavy jobs and spend their entire lives "mistreating their spine" don't even know what it means to have back pain.
It is well established that "good" or "bad" loading of the spine is a result of its conformation in the sagittal (lateral) plane, in other words, on the distribution of its curves.
Unfortunately, the lateral profile of the spine, meaning the particular way in which the spine's natural curves, called lordosis and kyphosis, are distributed, does not depend on the will of the individual, but on a genetic predisposition to one pattern or another.
Basically, whether or not we are predisposed to back problems is a matter of luck.
So, what should we do? Simply resign ourselves to the fact that, morphologically speaking, we are among the less fortunate? Simply accept that we are prone to back pain and put up with it, since there's nothing that can be done?
No, absolutely not! Because back pain, affecting our work, mood and social activities, can really condition our lives!
Things to know
– You have to take care of your back because, for better or worse, it's yours and it's the only one you're ever going to have.
– Taking care of your back means keeping it fit and knowing how to use it properly. So, make sure you do regular physical activity to keep your spinal muscles in shape, but also your leg and arm muscles. What kind of activity? There's no "best" kind of physical activity; the important thing is to choose something you enjoy and do it at least twice a week, or better still three times.
– Knowing how to use your back means making sure that you do not spend too long sitting down. You need to alternate sitting with spells of movement. Also learn to sit correctly, and if your work means you have to spend hours sitting at a desk, look at how to set everything (computer, seat, etc.) at the right height. Also, you need to think about how to correctly manage your body under stress, in other words when it is subjected to loads and also during physical effort.
– It is important to learn about the shape of your own spine and how forces are distributed over the body, and then to assess your particular limits and strengths. It can be helpful to do all this with the support of a specialist who can help to familiarise you with your own specific ergonomic and training needs.
What if I have scoliosis?
Even though there is still a lot to be discovered and learned in this field, we know that scoliosis, as it progresses, creates an abnormal alignment of the vertebrae, which is seen both in the frontal plane (as scoliotic curves) and in the sagittal plane (as changes in physiological lordosis and kyphosis).
Indeed, treatment of scoliosis aims to curb this progression and remodel the spine so that, by the time the individual finishes growing, it is as well aligned as possible.
According to scientific studies, if we can achieve good spinal balance in the sagittal plane (in particular, this means maintaining good lumbar lordosis), and if we can keep the scoliotic curves under 25-30°, the scoliosis outcome will not affect the proper functioning of the spine.
In such cases, the risk of back pain will be the same as that seen in people without scoliosis.
In the presence of more severe curves, it is necessary to be even more aware of the need to safeguard the spine. In the knowledge that it is a delicate and vulnerable part of the body, you must take good care of it and do physical activity to keep your back fit.

https://en.isico.it/wp-content/uploads/2020/03/dreamstime_l_13881192_1000_628_80-3.jpg
628
1000
Utenza Editor
http://en2019.isico.it/wp-content/uploads/2019/11/logo-300x91.png
Utenza Editor
2020-03-04 13:34:11
2021-10-26 17:05:11
Back pain and scoliosis