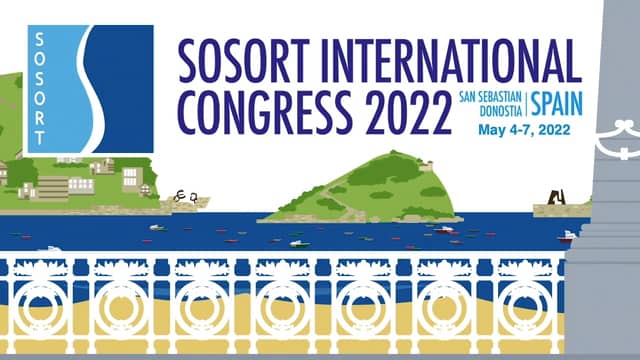 There are just a few days and the SOSORT  International Conference finally, after two years from the start of the pandemic, is back in person in San Sebastian, Spain from the 4th to the 7th of May.
It will be the usual pre-course, scheduled for May 4, to kick off the event: three of our specialists will participate in the round table, Dr Fabio Zaina, with a session on Overview of Adult Spinal Deformity classification, and how it is differing from AIS, Dr Sabrina Donzelli with  ASD prevalence and Dr Michele Romano, director of Isico Physiotherapy, with Standardized presentations describing assessment, clinical decision making process and treatment.
In the following days, Isico will be present again with three presentations: Dr Fabio Zaina will present on May 6th "Night-time bracing improves back pain in patients with painful scoliosis: six months results of a retrospective controlled study", Dr Michele Romano on May 7th "Exercises for adolescent idiopathic scoliosis: Updated Cochrane Review"  and finally, Prof. Stefano Negrini, scientific director of Isico, will compete for the SOSORT Award with his research "Splitting Growth into 3 Phases with Cut-offs at Pubertal Spurt and Risser 3 Facilitates Prediction of Progression. A Study of Natural History of Idiopathic Scoliosis Patients from age 6 to End of Growth".
For more info: https://sansebastian2022.sosort.org
https://en.isico.it/wp-content/uploads/2022/04/1292856728-52192a3869766603ab5b393bf66300360cd1a8bf0d3aa3121.jpeg
360
640
Utenza Editor
http://en2019.isico.it/wp-content/uploads/2019/11/logo-300x91.png
Utenza Editor
2022-04-12 17:47:44
2022-04-12 17:47:46
Ready for SOSORT