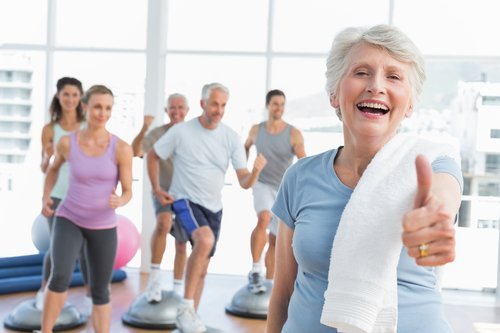 Before we start talking about scoliosis and physical activity in adults, a few background considerations are called for.
It is important to remember that every patient has a unique history. Even though different patients can present similar scoliosis features, it should not be assumed that the same kind of physical exercise will suit all of them.
It is also necessary to bear in mind certain thresholds of curvature: scoliosis curves measuring less than 25°-30°, especially if treated in adolescence, are extremely unlikely to worsen over time. Conversely, curves that exceed 45°-50° must be monitored, through specialist check-ups, throughout adulthood.
Then there is the "pain" factor. Scoliosis is not necessarily associated with pain. Nevertheless, pain is a factor that needs to be taken into account when choosing what physical activity or sport to do. As a rule, any kind of movement that does not worsen pain, or that alleviates it, can be considered a great help.
Exercise, in a general sense, helps to relieve pain, improve functionality and improve quality of life: and these are the real objectives. A healthy back, which does not necessarily mean a straight back, is one that is capable of withstanding the stresses of everyday life.
Furthermore, when you have scoliosis, it is especially important to train the muscles that support the spine, so as to stabilise it.
It is important that we distinguish clearly between sport and self-correction exercises i.e. active movements designed to lead to better positioning of the spine in the three planes of space, which the patient performs independently.
These exercises, prescribed specifically for scoliosis, with the aim of stabilising the condition, serve a therapeutic purpose. On the other hand, there is no sport or general physical activity of any kind that can be said to "treat" scoliosis.
It is also necessary to beware of certain old "beliefs" regarding scoliosis and sport. In the past, it has been claimed that certain sporting activities can "treat" or vice versa exacerbate scoliosis.
In reality, however, the literature contains no reliable data showing that certain sports activities might be harmful for adults with scoliosis.
The only question mark concerns activities (e.g. belly dancing) that demand considerable flexibility and mobility of the spine, since these could destabilise it and lead to a worsening of the condition.
To date, there are no sports that are specifically prohibited or recommended. Indeed, contrary to what some believe, swimming and Pilates cannot be guaranteed to be beneficial, while running and tennis do not need to be considered risky activities.
In adulthood, any sport, providing it is started gradually, practiced regularly, enjoyed and performed within your own limits, can only be good for you.
In conclusion, it is worth underlining that adults with scoliosis can and MUST do some form of physical activity, at least 2-3 times a week, choosing from the various disciplines. Those whose scoliosis causes them pain must make sure their chosen activity respects this limitation.
https://en.isico.it/wp-content/uploads/2020/11/Senior-Fitness.jpg
333
500
Utenza Editor
http://en2019.isico.it/wp-content/uploads/2019/11/logo-300x91.png
Utenza Editor
2020-11-05 14:57:20
2020-11-05 15:01:08
Physical activity in adults with scoliosis: what and how much?