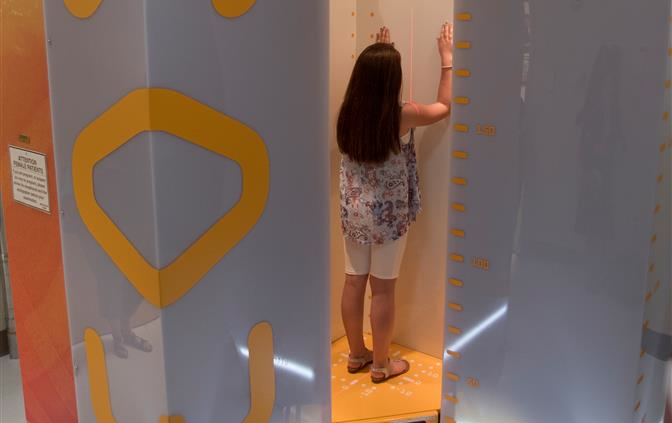 The aim of our study "The three-dimensional analysis of the Sforzesco brace correction ", published by Scoliosis and Spinal Disorders, is to analyse the Sforzesco Brace correction, through all the parameters provided by Eos 3D imaging system. This is a cross-sectional study from a prospective database started in March 2003.
The study took into account 16 AIS girls (mean age 14.01) in Sforzesco brace treatment, with EOS x-rays, at start, in brace after one month and out of brace after the first four months of treatment
"One of the major revolutions in the field of adolescent idiopathic scoliosis during the past 10 years is the development of 3D imaging devices in standing position, such as EOS Imaging – explains dr. Sabrina Donzelli, physiatrist of Isico and one of the authors of the study –  Through the 3D reconstructions produced by dedicated user-friendly software, it is possible to calculate and visualise a series of regional and local parameters characterising the spinal deformity. This new technology allows the clinician to deepen the direct effect of braces in all three spatial planes".
Brace efficacy can play a role in determining the final outcome of a treatment. In recent years, braces have become really three dimensional, adding a detorsion action and addressing the whole shape of the trunk and its deformity. 
Different braces can act in different ways and may act in one plane more than in the other. Therefore, personalised prescription of the brace can optimise treatment.
According to the results, the Sforzesco brace has its strongest influence on the middle of the spine in the axial plane, while the Torsion Index cannot be considered an index of brace correction.
The three-dimensional elongation effect, which is typical of the Sforzesco brace, can be responsible for the main effect focused on the middle part of the spine and seen in the axial plane.
The main limitation of this study is a very small sample size, associated with a large heterogeneity of data which threaten the internal validity of the study. The lack of distinction in curve types, magnitude, bone maturity and age is a threaten for the external validity too, but "of course this preliminary study gives some interesting insight into the mechanism of the Sforzesco brace action and it suggests that EOS imaging could be very useful also to improve the immediate in-brace correction".
https://en.isico.it/wp-content/uploads/2020/05/EOS_1.jpg
1000
672
Utenza Editor
http://en2019.isico.it/wp-content/uploads/2019/11/logo-300x91.png
Utenza Editor
2020-05-28 13:12:04
2020-06-15 16:14:59
Sforzesco in-brace corrections visible with EOS images