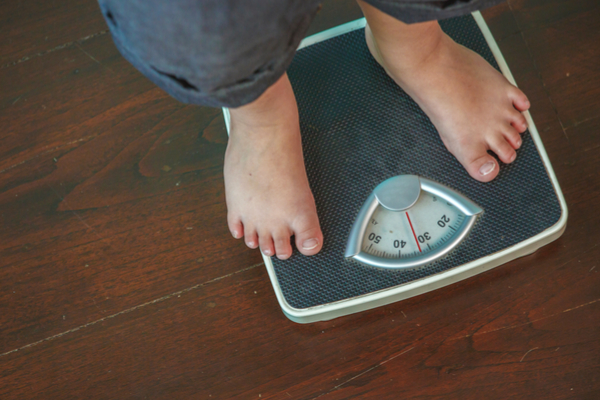 According to the Isico study entitled "Overweight is not predictive of bracing failure in adolescent idiopathic scoliosis: results from a retrospective cohort study", published in the European Spine Journal, bracing can give excellent results in overweight or obese patients, too.

This research started from a question: is overweight really a factor that can jeopardise the outcome of bracing treatment in scoliosis?
Scoliosis is a three-dimensional deformity of the spine that, in over 80% of cases, is diagnosed in adolescence.
Seven out of every 10 scoliosis patients are female, and the condition affects around 3% of the population, even though severe scoliosis is rare (occurring at a rate of 0.5 per thousand patients).
Scoliosis is more likely to affect thin or underweight subjects, or to be more aggressive in these cases. However, it is also found in overweight subjects, in whom diagnosis of the condition may be more difficult or delayed.
"The traditional view has always been that bracing in overweight or obese youngsters doesn't work" says Dr Fabio Zaina, an Isico physiatrist and author of the study. "However, the scientific literature contains only one study, now rather dated, with data supporting this view, and that study was conducted in patients who wore their braces for just 14 hours per day. This is precisely why we decided to undertake this retrospective study, examining the data of 351 patients with curves of 25° to 50° and an age of 10-15 years at the start of treatment, all of whom had been prescribed the Sibilla or the Sforzesco brace at their first consultation, with bracing doses of over 20 hours per day. And we found that the reality is actually very different".
Indeed, the data collected showed that it is not being underweight or overweight that determines a positive or negative treatment outcome: "Patients affected by scoliosis are usually thinner than their unaffected peers, but overweight individuals, too, can develop the condition. According to a study that has just been published" Dr Zaina goes on, "the diagnosis can be delayed in obese individuals, and when they are diagnosed, they more frequently already show more pronounced curves. Treating them is therefore more difficult. Furthermore, from a technical point of view, it is more difficult applying a brace in overweight subjects, to the point that some are induced to lose weight. But in any case, the thing that determines a more or less valid outcome is the level of adherence to the treatment, or so-called patient compliance. Obviously, the therapeutic team (consisting of physician, orthopaedic technician and physiotherapist) plays an important role, but so too does the patient's family, because with their support the patient is more likely to wear the brace for the prescribed number of hours: our patients, unlike those taken into consideration in the old study, were wearing their braces for between 18 and 23 hours a day, with an average of 20 hours".

https://en.isico.it/wp-content/uploads/2019/01/bambino-bilancia.jpg
400
600
Paolo Castellaneta
http://en2019.isico.it/wp-content/uploads/2019/11/logo-300x91.png
Paolo Castellaneta
2019-01-01 16:53:02
2019-11-22 11:23:43
Bracing also works in patients who are overweight